Build Costs
Understanding the full cost of your self build project is key to ensuring a successful build. As well as the material cost of your build and the level of specification required there are various other factors to consider, issues such as ground conditions, access to the site, location and proximity of services etc. are a huge factor in the build budget and in establishing all of the costs. Selfbuildplans are predominately a design consultancy, however our other company Projects-360.co.uk can provide a full tender of all works for your consideration.
Please contact us for further information.
Homebuilding & Renovating magazine in conjunction with the RICS produce a comprehensive webpage here that provides current information on build costs and is a good starting point.
There are other resources on the web which we list here:


Example of Build Costs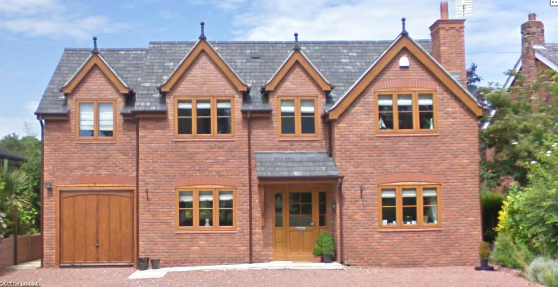 The Thimbleweed - The property was completed in Cheshire towards the end of 2010 and has a habitable floor area of just over 1700sqft (158sqm). It has an integral garage and 5 bedrooms with a conservatory addition to the rear. A breakdown of the costs have been kindly provided from MGD Building Cost Services and are listed below as a real example:
Description

Existing site clearance & demolition
Substructure (Foundations to structural slab) incl drains, soakaway and sceptic tank
Superstructure (Structural slab to Roof inc. Joists, Plasterboard, windows etc)
External Finishes/Landscaping/walling
Mechanical & Electrical (Electrics & Plumbing)
Internal Finishes
Supply & Fit Kitchen
Sanitaryware(material only)
Service Connections
Preliminarys
Supply & Fit Fireplace
Carpets
Full Conservatory inc. foundations
NHBC/LA Fees

Grand Total

Costs

£11,616

£18,794

£104,095

£20,600

£13,173

£9,047

£14,112

£3,447

£605

£11,085

£1,200

£1,646

£13,110

£2,542

£225,072
Notes:
The site had an existing bungalow that required demolishing and several trees.
The services connection costs are low due to the site having existing services ready for connection and generally the cost would be around £3,500k.
The build was a traditional brick and block cavity wall construction with traditional joists and trusses.
Please remember that the above costs are the actual costs for this build and your own costs may vary.

Hopefully this has given you enough information to put together a cost base for your project. However, please search the internet for additional information as there is plenty out there to help you and also don't forget our other company Projects 360 (NW) Ltd. Visit their website Projects-360.co.uk or contact them here at sales@projects-360.co.uk to request a full tender of all works for your consideration.